Companies play a key role in building a sustainable economy and society. In recent years, we have seen a significant shift in corporate consciousness towards environmental, social, and governance (ESG) concerns. Now, we are also seeing more legislative measures being taken to improve corporate sustainability. But what does that mean for the Supply Chain and what steps can businesses take to address this trend?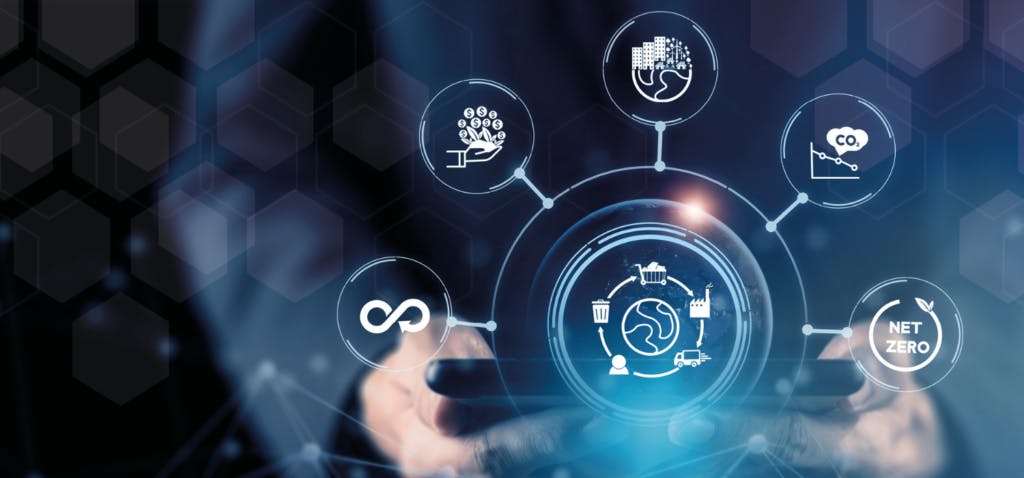 Having a good ESG strategy is not simply about 'looking good' as it can also give you a clear business advantage. Organizations that have made tackling their environmental and social impact a priority are enjoying faster growth and higher valuations than others in their sectors. As an added bonus, while tackling the environmental impact of their operation, companies can drive down costs, typically by 5-10%, by focusing on operational efficiency and waste reduction
According to a recent Forbes article: "Large companies are spending billions of dollars to improve their sustainability and ESG efforts in order to have the right credentials in today's business environment. They have to do this because their customers are increasingly aware of carbon footprints and the urgent need to reduce them." 
Currently, consumers are driving this shift. A survey from Deloitte last year, revealed that 29% of U.K. consumers no longer purchased certain brands or products because they had ethical or sustainability-related concerns about them. Meanwhile, SurveyMonkey found that "more than a third of respondents (35%) would buy a product that's better for the environment over another that's slightly cheaper." 
No Longer Just a Trend
What today is still just a strategic decision for companies to make, based on their values and business goals, will soon become a requirement as legislative acts are being pushed on the issue of sustainability on both sides of the Atlantic. Earlier this year, the European Commission laid out a proposal for a Directive on corporate sustainability due diligence to foster sustainable and responsible corporate behavior throughout global value chains. 
The Corporate Sustainability Reporting Directive (CSRD) is estimated to affect some 49,000 companies in the European Union. These companies will now be required to identify and, where necessary, prevent, end, or mitigate adverse impacts of their activities on human rights and the environment. While these legislative measures are still broad and aimed toward larger players, SMEs will not be affected by the current proposal, this is most likely just the beginning. 
In the Nordics, we have already seen the launch of the first third-party certification in the world for e-commerce transport – a hugely important metric for the future. The Nordic Ecolabel, an environmental label that 9 out of 10 Nordic consumers know and trust, will be applying their already established Swan-label to freight and transport. This will provide consumers with a reliable benchmark for choosing freight when shopping online as well as help companies limit their burden on the environment and climate in their daily operations. 
A Measure of Success
The main challenge in the quest for Supply Chain Sustainability is measurability. Businesses need to be able to evaluate the environmental and human impact of their products and their journey through the supply chain – from raw materials to production, storage, and delivery as well as every transportation link in between. 
For over 20 years AGR Dynamics has provided a powerful supply chain solution that enables businesses to streamline their inventory, boost productivity, and eliminate waste in their supply chain – and ultimately grow sustainably. 
This year, we teamed up with the University of Reykjavik to create a framework that utilizes standard carbon emission evaluations to visualize and quantify companies' carbon footprint. This involves looking at various certified international databases to evaluate the parameters involved such as transportation costs, product wastage, holding costs, and many more, to enable a more accurate measurement of emissions. This is still a work in progress, but one we are heavily invested in. 
Even so, advanced Inventory Optimization will also have a positive impact on sustainability. By having a firm grasp on Demand Forecasting and Planning, you can reduce the risk of overstock and understock situations – both of which create waste. Accurate ABC Analysis with Service Level Driven Safety Stock and Container Optimization ensure optimal purchase orders and minimizes unnecessary transportation costs and thus positively impact your company's carbon footprint. This is impossible to with spreadsheets alone, which is why companies should consider implementing an add-on solution that works with their ERP system to support them on their sustainability journey. 
Take control of your Supply Chain with AGR 
For more information, click here to book a demo