If 2016–19 were challenging – Brexit, US– China trade war, a general geopolitical trend toward nationalisation – then 2020 has compounded all of this with the impact of a global pandemic. 
Businesses have had to respond on multiple fronts simultaneously: 
Protecting workers' safety 
Safeguarding operational viability 
Managing the strain of supply chain stock 
Those that have been able to mobilise rapidly and work proactively have been best placed to cope with erratic demand, disruptions in manufacturing and transportation, and mandated changes in operation created by social distancing guidelines. 
Not all operations have the processes and systems in place to achieve this swift mobilisation. Survival requires a balance of efficiency and resilience, and most businesses will have to move up a gear to improve. 
The cost of doing nothing will be significant. 
Driving Performance 
The Supply Chain is the engine of the retail and wholesale business model. Some organisations are stuck in low gear, with the engine operating at high revolutions just to move forward. 
Organisations operating in the higher gears have created momentum and efficiency of effort – making decision making easier, creating the time to plan – and this provides greater resilience and the ability to absorb any bumps in the road.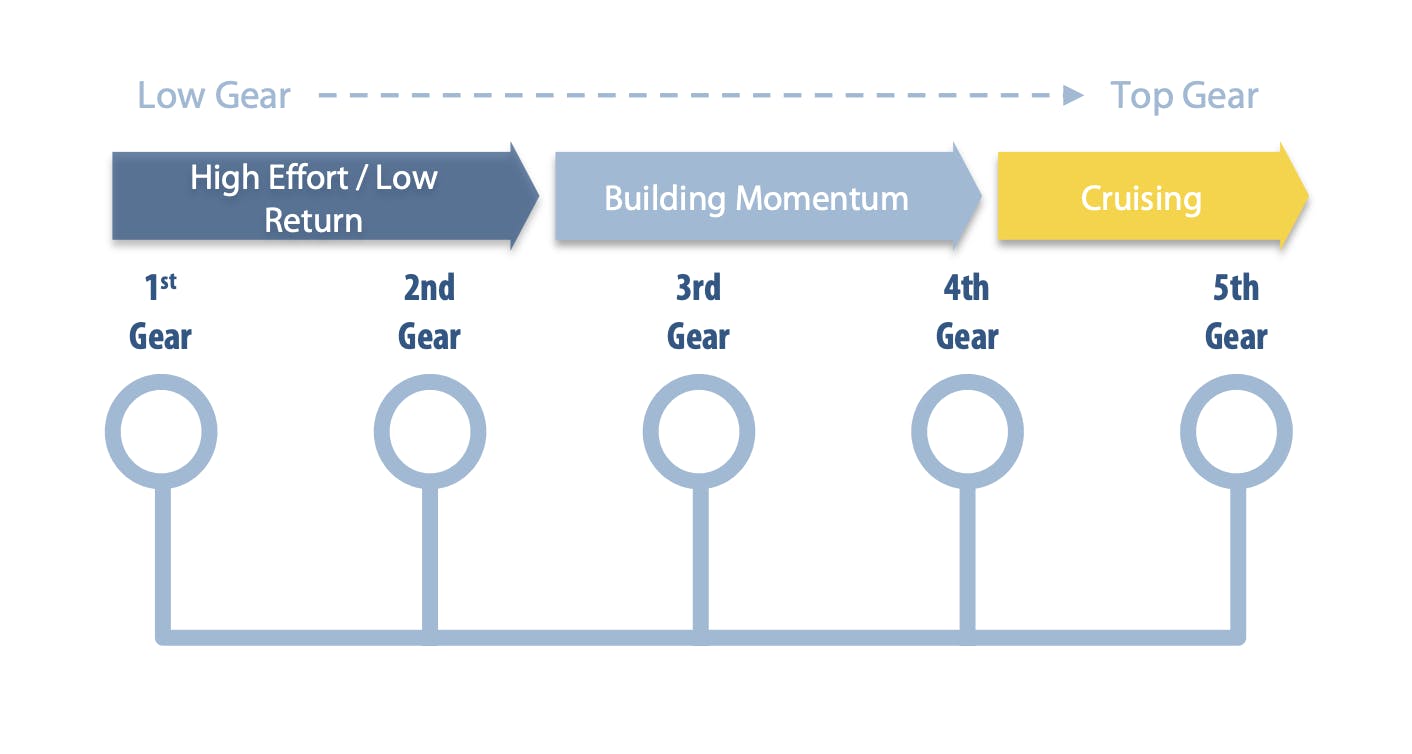 Low Gears: High Effort / Low Return
Organisations stuck in low gear feel like they running as hard as they can just to keep up. 
1st Gear: 
High revs just to keep moving. All of the focus is on prevention of supply chain shortages and maximising revenue. Everything is reactive – demand forecasting is driven by sales. Spreadsheets are the prevalent means of planning and it is often a siloed activity. Sprinting just to keep up. 
2nd Gear: 
More established sales and operational planning processes exist. More of a focus on the future focus, but still limited to the immediate term. Business objectives are frequently missed and there is misalignment between supply and demand, creating negative impacts on service levels, sales and cashflow. 
Shifting Up: Alignment and Visibility Create Momentum 
3rd Gear: 
Better alignment improves decision making across the internal supply chain. The team are more likely to utilise scenario planning to identify the impact of known / expected issues. This then guides some strategic decision making. 
The team are still working hard to make decisions and spreadsheets still carry out the complex calculations on data extracted from ERP systems. 
4th Gear: 
Performance is improved across supply chain trading partners with data being incorporated from internal and external sources. 
Analytics are faster and more dynamic and greater integration is possible. The team is able to adjust replenishment plans based on more meaningful data. 
Cruising in Top Gear 
5th Gear: 
The focus has shifted from just keeping up to satisfying customer demand whilst maintaining high margin. Software applications take the strain of demand forecasting and managing stocking policies. These supporting technologies factor in complex trade-offs e.g. setting optimal safety stock levels for each product. 
With the team now being fed information and real-time alerts, they can focus on strategically managing their complex relationships with suppliers and customers – identifying the root cause of problems and ironing them out before they create a negative impact on the business. 
Smooth Running 
Wholesalers who are able to 'go through the gears' are able to: 
Cope with volatile / seasonal demand patterns across all products 
Optimise stock levels to maintain both high inventory turnover and target service levels 
Cultivate strong customer loyalty – with high service levels and price competitiveness achieved through efficiency 
Make inventory planning and replenishment smooth and simple – processing and checking every purchase order manually is a thing of the past. Order cycle times are reduced and it becomes possible to order at optimal frequency 
Move from firefighting to strategic planning and management. Bumps in the road are ironed out as the root cause of problems is identified and addressed 
Proactively manage supplier lead times throughout the year. Better planning and forecasting identifies 'pinch-points' in advance and annual shut-downs, busy periods and overseas public holidays are managed 
About AGR 
AGR is a demand and supply chain planning specialist with Wholesale Dynamics and Retail Dynamics as its main solutions. 
Wholesale Dynamics is a graphical, user-friendly software solution that works in conjunction with your existing ERP system. It has been developed with best practice business processes that will help your company improve their forecast accuracy, optimise inventory levels and lower stock value commitment.