We are pleased to announce that AGR Dynamics will be attending Days of Knowledge Nordic, hosted by Directions 4 Partners, June 17-18, in Odense Denmark.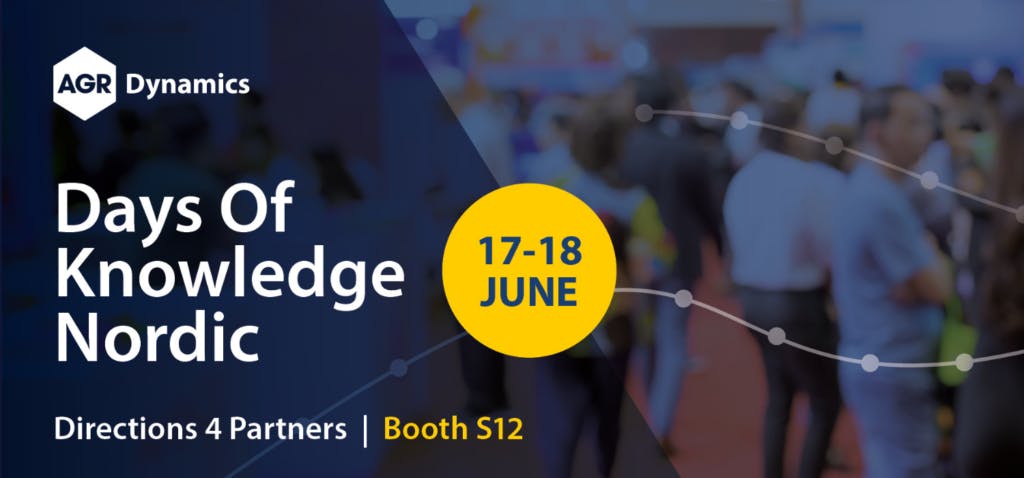 At the conference, we will be sharing with Microsoft Partners how they can drastically improve their customers' demand forecasting, planning, and ordering processes to optimize inventory levels and save valuable working capital.
We will also be hosting a live ISV session, where Kim Petersen, Managing Director at AGR for the Nordics, will share our best practice experience on how Microsoft Partners can deliver value to their customer base with the AGR solution suite. He will also be introducing our new SaaS platform with standard data connections to D365 Business Central. This new cloud-based solution is an easy-to-use and cost-effective add-on, specifically designed for Wholesalers and Distributors, which covers advanced features such as: Inventory Planning, Automatic Demand Forecasting, Integrated Purchase Order Calculations, and Automatic Ordering, Exception Reporting, Multi-dimensional ABC Analysis coupled with Service Level Driven Safety Stock, Container Optimization, and so much more – all included in one monthly subscription fee.
Ready for new opportunities? Let's partner up! 
Learn more about our partnership opportunities and value proposition
Discover best practice processes and technology for your customer base regarding inventory optimization
Diversify your product portfolio and expertise to gain an advantage over competing ERPs
Get additional revenue streams for your business through license sales
Please come and chat with us at Booth S12 where you will also have the opportunity to win a trip to Iceland!