AGR is happy to announce a successful investment round led by a new shareholder VEX I. Current shareholders did also participate but the aim of the funding is to fuel and accelerate AGR's growth, as the company has grown by an average of 25% per year over the past fifteen years. The funding will be used for investment in R&D activities and the launching of a new cloud solution (SaaS), suitable for small and medium-sized wholesalers and retailers. In addition, it will bolster the sales and marketing teams to meet the growing demand for planning and replenishment solutions.
 "We are very excited to bring to the market the new SaaS solution, reaching a larger share of the market, as well as supporting the companies continued growth with existing products and services" says Haukur Hannesson, CEO of AGR Dynamics.
Sustainable Development Goals have become increasingly important for companies as they recognize it as a driver of business strategy, innovation, and investment decision. More than two decades of expert innovation in supply chain management has garnered AGR Dynamics a reputation as the go-to software solution best suited to help retailers and wholesalers make an impact and drive change by eliminating waste in the supply chain. Emphasis is placed on reducing inventory while improving customer service, as well as increasing efficiency in planning, production and procurement of goods and services as well as minimizing the waste of carbon footprint by unnecessary use of transportation.
"The new capital will be a significant factor for us to expediate the launching of the SaaS solution aiding small and mid-sized retailers and wholesalers to reach their goals of minimizing waste in the supply chain." says Hannesson, CEO.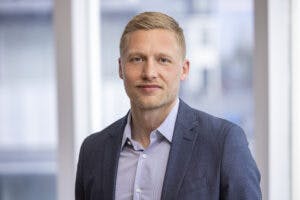 " AGR has created an exceptional product that is used by international companies to continuously improve their operations and services. We are excited to have the opportunity to support the company in further expansion into international markets.", says Benedikt Olafsson at VEX.
About VEX
VEX I is a ten billion venture capital fund managed by VEX, which is the operator of specialized funds with an emphasis on unlisted investments. VEX I invests in unlisted companies that are seeking new share capital for growth as well as companies where the fund sees opportunities for improvement and increased value creation.