Let's be honest. The start of Q4 has been a bit spooky for all of us. Last year The Wall Street Journal published an article titled "The Scariest Part of Halloween This Year Is the Supply Chain" as many of the leading retailers struggled with supply shortages, resulting in empty shelves. This year, however, the problem isn't shortages but rising inflation and cost – affecting manufacturers, distributors, retailers, and consumers alike. But don't worry; there is still a way to BOO-st efficiency and your revenue. Implementing inventory optimization software can help turn your supply chain into a competitive advantage. Now's also the perfect time to do it, and timing can be critical – as you can tell from some of these horror stories of supply chain management.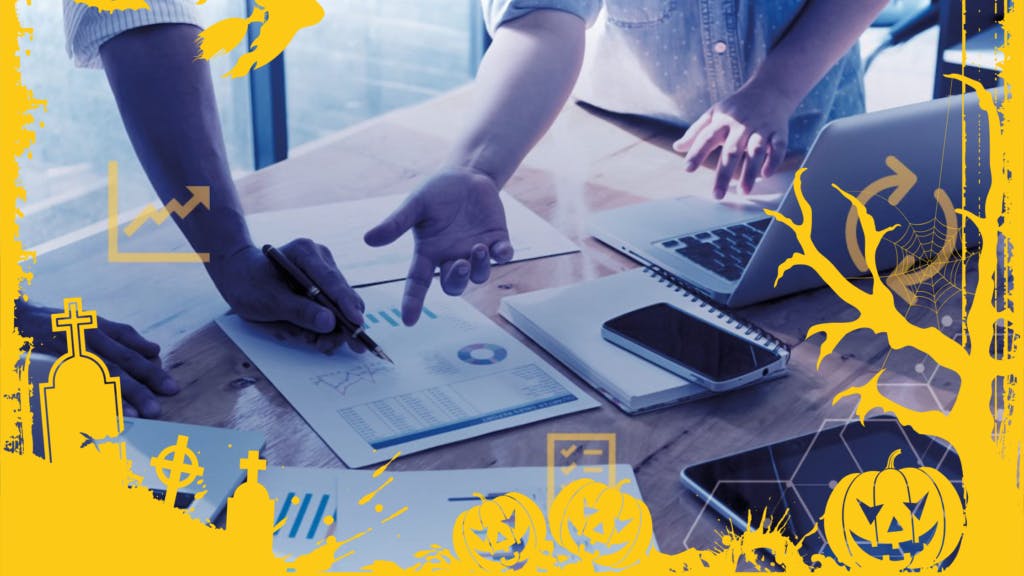 Halloween choco-hell
In the chocolate industry, there are four key holidays that you can count on to make up most of your profits: Valentine's Day, Easter, Halloween, and Christmas. Therefore, companies must ensure they have everything in place for those dates and don't take any unnecessary risks. In 1999, Hershey spent more than 00 million on a new order management, supply chain, and CRM system. This colossal update was expected to go live in April 1999. However, the schedule was repeatedly pushed back, but rather than play it safe and wait until the following year, Hershey went live in the summer. The system had some significant issues that plagued the company for the months leading up to Halloween, the biggest one being that inventory was not visible to the order management system. This caused 50 million in orders to be missed, resulting in a quarterly profit drop of 19%.
Christmas Crisis
In 1999 Toys R Us was one of the biggest toy retailers in the world, and they, like so many companies at the time, were taking their first steps in e-commerce. In the run-up to Christmas, they focused much of their advertising on their online store, promising a Christmas delivery on all orders placed by December 10. They were inundated by tens of thousands of orders. Even though they had the stock, they couldn't pick, pack, and ship the orders fast enough. There were even reports of employees working 49 days straight to try and meet the demand. Sadly, their efforts were to no avail, and on December 23, Toys R Us was forced to send out thousands of emails apologizing to customers that would not be receiving their orders in time for Christmas.
Chicken Out
Changing distribution centers or providers is a challenging and delicate process with many contingencies. Something that KFC knows very well. In February 2018, the popular fast-food restaurant changed its distribution provider in the UK, switching from Bidvest to DHL. An important detail to note is that Bidvest had six warehouses while DHL had just one. That warehouse was in Rugby, conveniently located in the middle of the country. On Valentine's Day morning that year, a severe traffic accident resulted in the near complete closure of the M6 motorway near Rugby. With its lorries stuck in the traffic – and no other locations from which to dispatch supplies – KFC was in big trouble. Four days later, only 30% of the chain's restaurants in the UK and Ireland were open, the rest being closed to a lack of chicken. KFC was ruthlessly mocked by the UK media for poor planning. Still, they managed to pivot with a now infamous marketing campaign featuring the KFC letters rearranged to spell something completely different.
If you want to find out how we can help your business avoid these types of horror stories, click here to contact us and request a personalized demo.