In our constant efforts to update our service offering for our customers, AGR Dynamics has started using the Jira Service Desk to handle customer questions, issues, and update requests. Now, there are two ways that AGR Dynamics customers can initiate a support request to an AGR consultant: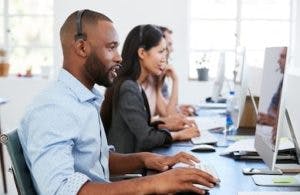 Create a support request in the Jira Service Desk on the AGR Dynamics Portal
Send an e-mail to servicedesk@agrdynamics.com, that will generate a ticket in the same system
When you create a ticket through the Portal via email, you will receive an email confirmation from the AGR Dynamics Jira Service Desk. You can continue the dialogue by either navigating from the email to the ticket in the Service Desk itself, or by replying directly to the confirmation email. If you reply by email, please do not change the subject line, as this creates a new ticket, and your comments will not apply to the relevant ticket.
There are many benefits to creating a user name for the AGR Dynamics Service Desk, including:
Have an overview of all tickets submitted by yourself or your organization
Shows the status of each ticket (Waiting for Support, Waiting for Customer, Resolved, etc.)
Easily drag and drop files, add comments, and share tickets with your organization
Holds the history of all of your tickets in one place